The Chicago Portage archive is available for download as a single .zip file from here. The archive includes copies of The Chicago Portage Ledger, photographs of the site, and the video "Connected Worlds: The Story of the Chicago Portage.
Furthermore, this December, we are launching a new platform for our unique digital collections.
Please take a moment to preview it and let us know what you think!

The Chicago Portage Portal
As an ancient connection between two continental watersheds, the Chicago Portage was the birthplace of modern Chicago.
Today, no one uses the Chicago Portage to portage canoes. Now this National Historic Site is a living portal to Chicago's past.  It serves a vital cultural function in preserving Chicago's birth stories, orienting residents and visitors in time, history and location, and as a doorway to discovering the city's historical and modern purposes.
Friends of the Chicago Portage invite you to pass through this portal to explore and discover Chicago's birth stories.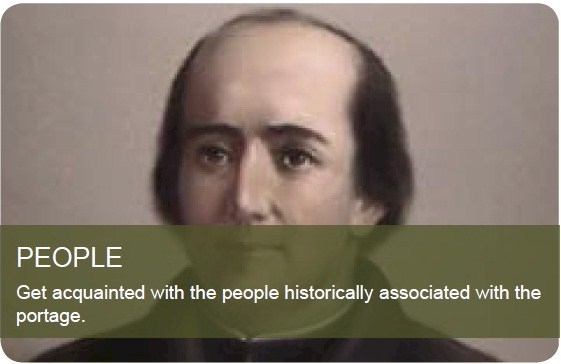 The "The Portal to the Portage" section was created with generous funding by Phillip Dowd.
Text and web design of the "The Portal to the Portage" section by Gary Mechanic.